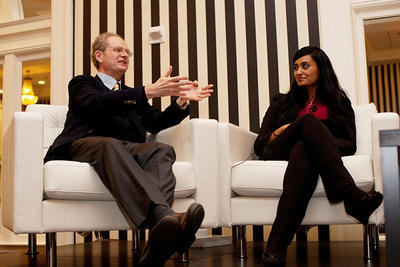 Office hours provide an opportunity for faculty, staff, and students to meet and speak directly with the EVCP to discuss a range of subjects related to UC Berkeley and/or to their own experiences. Please note that office hours are not intended to circumvent normal administrative processes for decision-making.
To ensure that as many people as possible have the opportunity to speak with the EVCP, office hour appointments will be limited to 15 minutes. Appointments are open to individuals or groups of up to four, and first-time registrants are given priority.
Please use this form to submit a request for an appointment, and a staff member from the EVCP's office will be in touch to schedule your meeting. Office hours will be held in California Hall or another location as noted in your appointment confirmation.

You must be logged into your bmail account - not a personal gmail account - to request an appointment. If you have questions, please contact evcp@berkeley.edu.