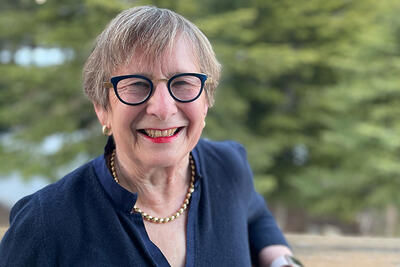 Catherine P. Koshland is the University of California Berkeley's interim executive vice chancellor and provost (EVCP), Wood-Calvert Professor in the College of Engineering, professor of Environmental Health Sciences in the School of Public Health, and a professor in the Energy and Resources Group. Her research interests include air pollution; the health impacts of nanoparticles; energy, technology, and social and cultural impacts; and environmental health regulation and policy. From 2004 to 2014, Cathy served as UC Berkeley's vice provost for academic planning and facilities, a role that was expanded in 2009 to include teaching and learning. In 2015, she became vice chancellor for undergraduate education and held that role through June 2021.
Cathy graduated with a B.A. in fine arts from Haverford College, studied painting at the New York School of Drawing, Painting and Sculpture, and received her
M.S. in 1978 and her Ph.D. in 1985 in Mechanical Engineering from Stanford University. A former chair and member of the Haverford College Board of Managers, she is also a past Cal Parent with three Golden Bears: Sarah (B.A. '99), Maggie (B.A. '02), and Jacob (M.B.A. '19). Rounding out the Cal Family, Cathy's husband, Jim Koshland, served as chair of the UC Berkeley Foundation from July 2019 to 2021.